As the manufacturer of precision ultrasonic piezo motors, we often find ourselves in a situation where 3rd party manufacturers decide to utilize our motor components in their own system design. To support such initiatives, Nanomotion often provides critical design guidelines as well as system level input related to control integration and stage performance. It is inevitable, however, that we find ourselves facing market perception based on the performance of others, which is not representative of our technology.
Unfortunately, when 3rd party manufacturers compromise on critical design elements, component selection or assembly/test practices – reliability issues manifest themselves at the motor. This has been the foundation of an erroneous perception of our motor performance/reliability, as demonstrated by the performance and success of Nanomotion solutions.
15+ years ago, Nanomotion recognized that it was in the best position to design and manufacture highly reliable motion systems, utilizing our motor technology. Below is a small example of some of the motion systems designed and manufactured by Nanomotion.
When Reliability Counts: Think Nanomotion for system design and manufacturing.
Nanomotion produces thousands of axes per year, for production tools in Semiconductor, Medical and Defense/Aerospace markets.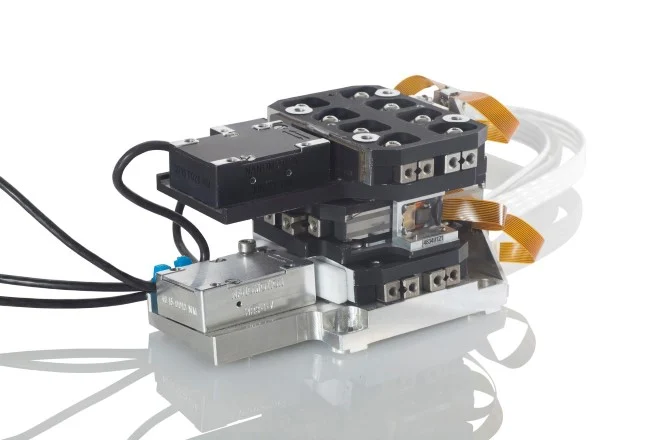 SEM/FIB Microscopy – X/Y/Theta/Z platform designed and manufactured by Nanomotion.
Operating in a clean, vacuum environment with positioning stability at the nanometer level.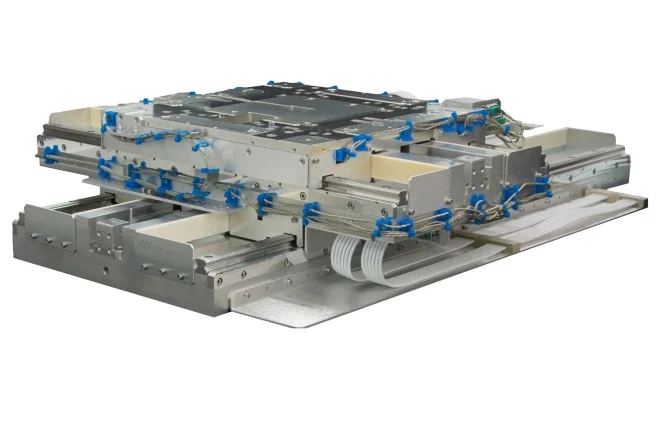 Airborne focus mechanism for target acquisition designed and manufactured by Nanomotion.
Sub-micron positioning and position stability during shock and vibration of aircraft operation
A space rated, 3 axis system designed and manufactured by Nanomotion for operation on a LEO satellite.
Rated for 150 million cycles over 3 years, operating under vacuum, radiation and thousands of thermal cycles.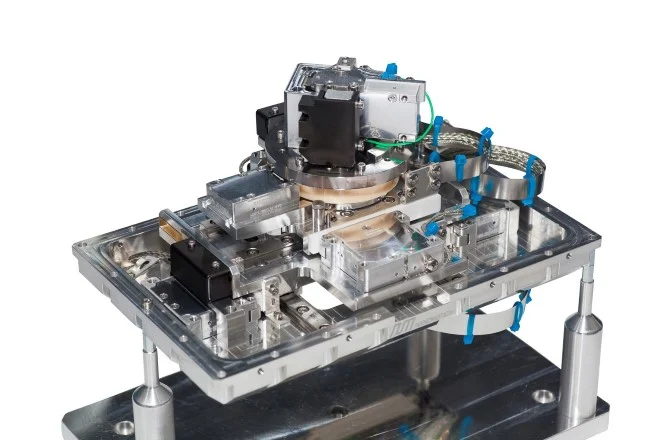 Ultra-precision XY vacuum stage for semicon processing.
Operation over 500mm with 0.1nm encoder resolution and positioning to ±2nm. Position stability to 1nm over 10 hours.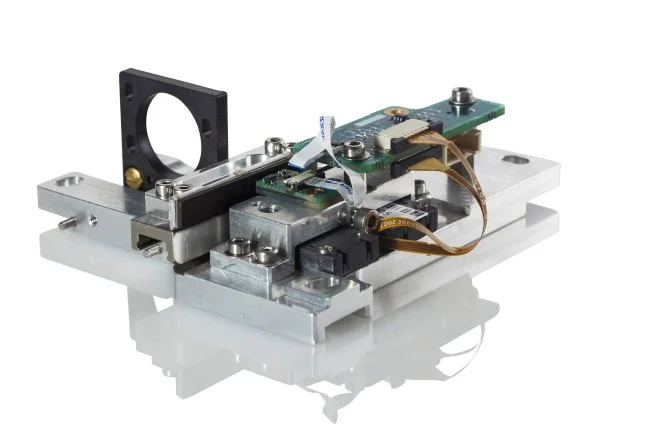 Nanomotion's team consists of engineering resources with more than 100 man years of precision motion control experience. The true measure of reliability is to evaluate our motor performance on a system designed and manufactured by Nanomotion.
For more information, please contact Nanomotion by email, call +1 (631) 585-3000
About
Utilizing proprietary technology, Nanomotion designs and manufactures complete motion solutions from start to finish.
Motion Solutions By Industry