Global business drivers related to computing, data processing, and social media continue to push the semiconductor manufacturing requirements to levels never before achieved. Individual manufacturers as well as technical consortia around the world are working to develop manufacturing systems with the precision levels necessary to produce the next generation chip.
In mapping the technology gaps required to achieve next generation performance, there are a variety of areas that represent challenges. Specific to motion control, the precision required to yield the structural stability and position stability at the single nanometer level has been identified as a major requirement. Material metrology must close the gaps by increasing process speed and precision while maintaining position stability. For example, it is expected that imaging resolution in the 100nm level today will move to 1nm along with the 1nm position stability.
Now motion control manufactures must come to respect one nanometer.
Product News
Achieving the required level of performance must come from a methodical and system design perspective. It is not simply a function of increasing position feedback resolution, but rather considering the impact of every component, such as materials, bearings and motors. This also requires thorough analysis for thermal and vibration impact, taking into account the operating environment.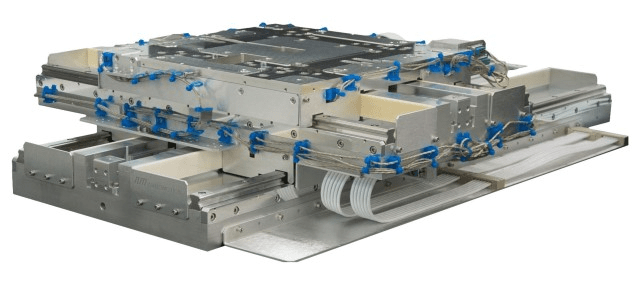 Travel to 500mm
Speed to 100mm/sec
Position Resolution to 0.1nm
Position Stability of 1nm over 10 hours
Utilizing a system design approach, considering all component and environmental factors, Nanomotion has developed and deployed multiple modes of operation within its piezo motor & control to facilitate meeting next generation requirements.
In a single motor or axis, Nanomotion is providing long travel with velocity to 200mm/sec and sub-nanometer positioning. In addition to these modes, the ability to compensate for thermal drift and to do active vibration suppression, allows one single drive technology to close the technology gap from a motion perspective.
With a feedback resolution of 0.1nm, the graph reflects a discrete move of 0.5nm, based on a command in Nanomotion's DC mode. The red lines reflect a 0.2nm noise level on the encoder.

Mapping the temperature in the lower graph, Nanomotion demonstrated the ability to correct for thermal expansion with the upper graph showing the DAC Output inverse to the thermal profile.
The use of this technology allows a 500mm travel stage, carrying 28kg to stay in position within 1nm over 10 hours.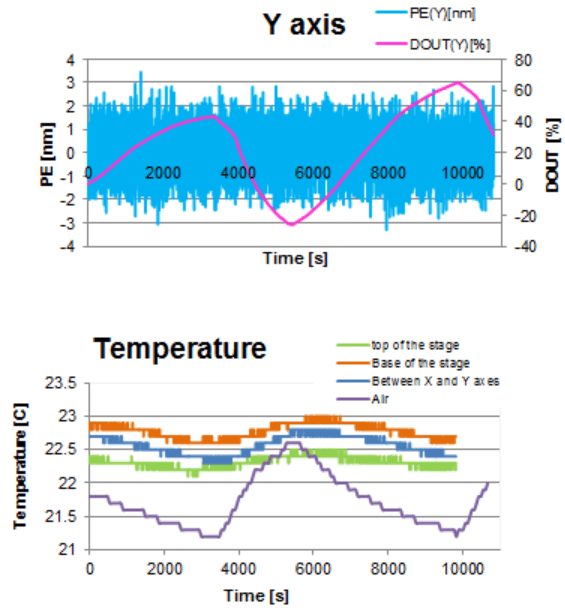 The ability cancel vibration with Nanomotion's DC mode has proven extremely effective in applications that are subject to challenging environments. The graph to the left reflects an 80nm external disturbance impacting the axis.

The DC=ON section reflects the use of DC mode to cancel this impact and bring the position stability to 6nm. Position stability improved by a factor of 13.
Nanomotion has demonstrated, in a variety of system designs, the ability to achieve 1nm positioning. The ability to utilize a single piezo motor to drive an axis over long travel distances coupled with the ability to stop and manipulate within the nanometer realm and 1nm stability for hours, is the enabling technology for next generation of precision machines.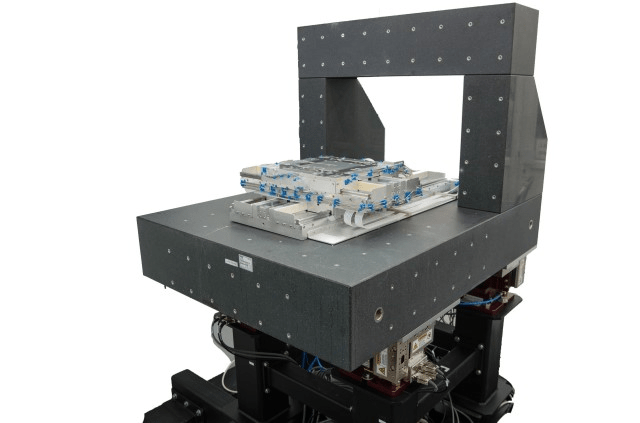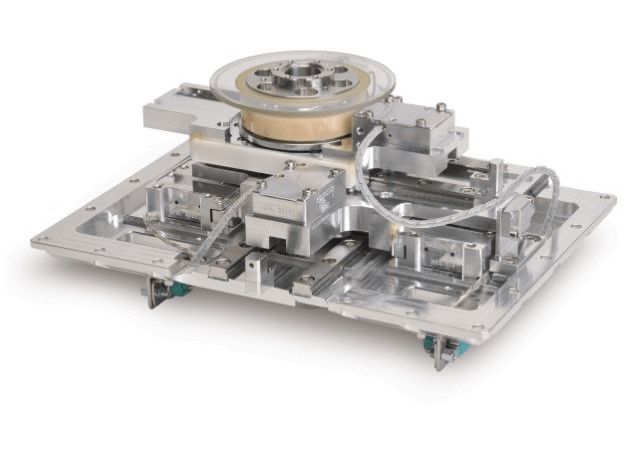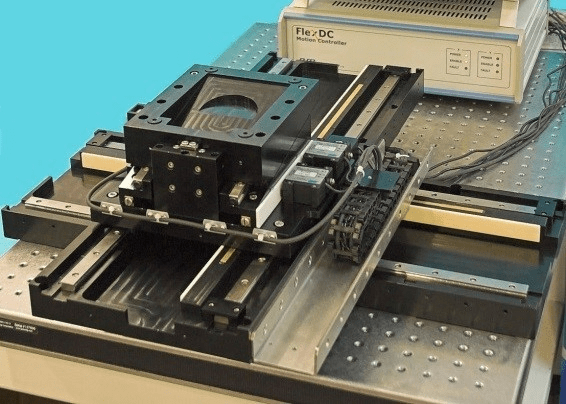 For a complete understanding of system designs and performance levels, please contact Nanomotion at nano@nanomotion.com or +1 (631)585-3000, or visit www.nanomotion.com.
Motion Solutions By Industry
About
Utilizing proprietary technology, Nanomotion designs and manufactures complete motion solutions from start to finish.