Industry News & Application
Image Stabilization (IS) comprises a variety of methods that are used to reduce blurring associated with the shaking of a camera, video camera, or other image acquisition device. Digital Image Stabilization, well known in the digital still camera market, uses a technique to shift the electronic image (pixels) from frame-to-frame to counteract motion. While this method can potentially reduce the vibrations from your hands, improving the quality of a still image, the excessive exposure time can contribute to noise, which affects the quality of the image around the borders.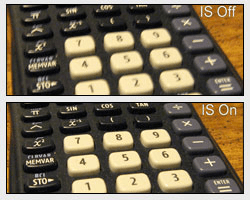 Optical Image Stabilization (OIS) utilizes an electro-mechanical solution to vary the optical path to the image sensor. This can be implemented in the lens itself or at the image sensor. While moving a lens has an advantage of 'no moving wires' attached, it represents a larger mass than an image sensor. Moving the image sensor represents a low moving mass, but needs to manage a flexible printed circuit wire that is attached.
OIS, moving either a lens or an image sensor has migrated into numerous applications related to image acquisition. Military cameras, thermal imaging, binoculars and a host of optical devices require small motors and fast response to provide this functionality.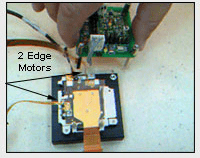 Product Focus
Nanomotion's family of miniature piezo ceramic motor elements (or housed motors) can be integrated into a camera or other imaging device to provide Optical Image Stabilization.
Nanomotion's Edge Motor and ASIC are well suited to OIS applications. The Edge motor weighs 0.55 grams and provides 0.3N force with a maximum velocity of 150mm/sec. The Edge motor is supported by a dual axis ASIC that can function as a dual axis 'drive only' or a dual axis drive/controller, closing the position loop with a position sensor.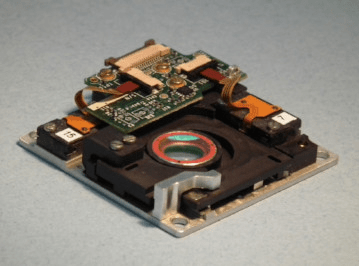 The motor provides:
High bandwidth for rapid move and settle
Small footprint yet powerful
Zero Backlash
Response to Sine Wave Input
Amplitude = 0.65mm
Frequency of 15 Hz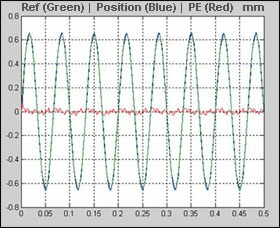 Frequency of 1 Hz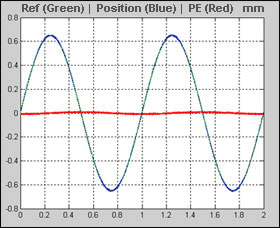 For a complete understanding of system designs and performance levels, please contact Nanomotion at nano@nanomotion.com or +1 (631)585-3000, or visit www.nanomotion.com.
About
Utilizing proprietary technology, Nanomotion designs and manufactures complete motion solutions from start to finish.
Motion Solutions By Industry