Industry Application
Focusing an optronic device generally presents a set of challenges based on the desired resolution and operating conditions. Focusing an optronic device, IN FLIGHT, presents a completely different set of challenges. The process of moving a lens to a precise location and holding position, while subjected to shock/vibration, temperature variations and changing orientation dictates the use of a direct drive motor with a very high natural frequency and fast response time.
As flight applications restrict the size and weight of a device, motion modules with traditional motors and drive screws suffer from compromised performance and limited life. The ability to configure small modules with a direct drive piezo motor offers the ability to optimize size, weight and power, yielding performance and operational life well beyond conventional technology.
Product Focus
When you consider moving 20mm distance with a mass in the range of 25 to 30grams, operating in random orientations from vertical to horizontal, exposed to high shock and vibration, it is essential to design an axis with a very high natural frequency and high stiffness in the moving axis. An auto focus module, with 0.25µm resolution, positioning to 2.5µm under vibration of more than 12 G, fits into a volume of ~45mm x ~60mm with a total assembly weight less than 50grams. This configuration is capable of performing the required focusing with the most challenging operating conditions.
Operating conditions:
Shocks of 35 to 40g
Vibration up to 12g
Temperature variations of -40°C to +50°C
Changing operating orientation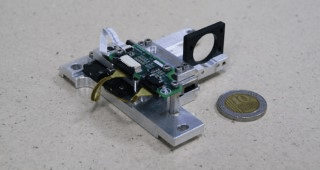 An engineered solution, based on Nanomotion's Edge-4X motor, 0.25µm linear encoder and the XCD2 drive/control chip provides the ability to meet the most demanding optronic applications.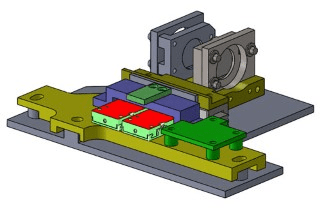 This solution uses dual Edge-4X motors, each providing 1.3N force with a proprietary mechanism to ensure position stability under vibration.